User uploads are backed up every 6 hours and preserved.
You can upload whatever you'd like. But something must be changed in the body because this is about saving mods.
Costume states are also saved with this method. If you use a unique nickname, you can use this to manage your presets.
Below video is an example of cross sharing between characters. In this video, I'm loading Succubus data into Jana.
Like function

Filter by Matching Character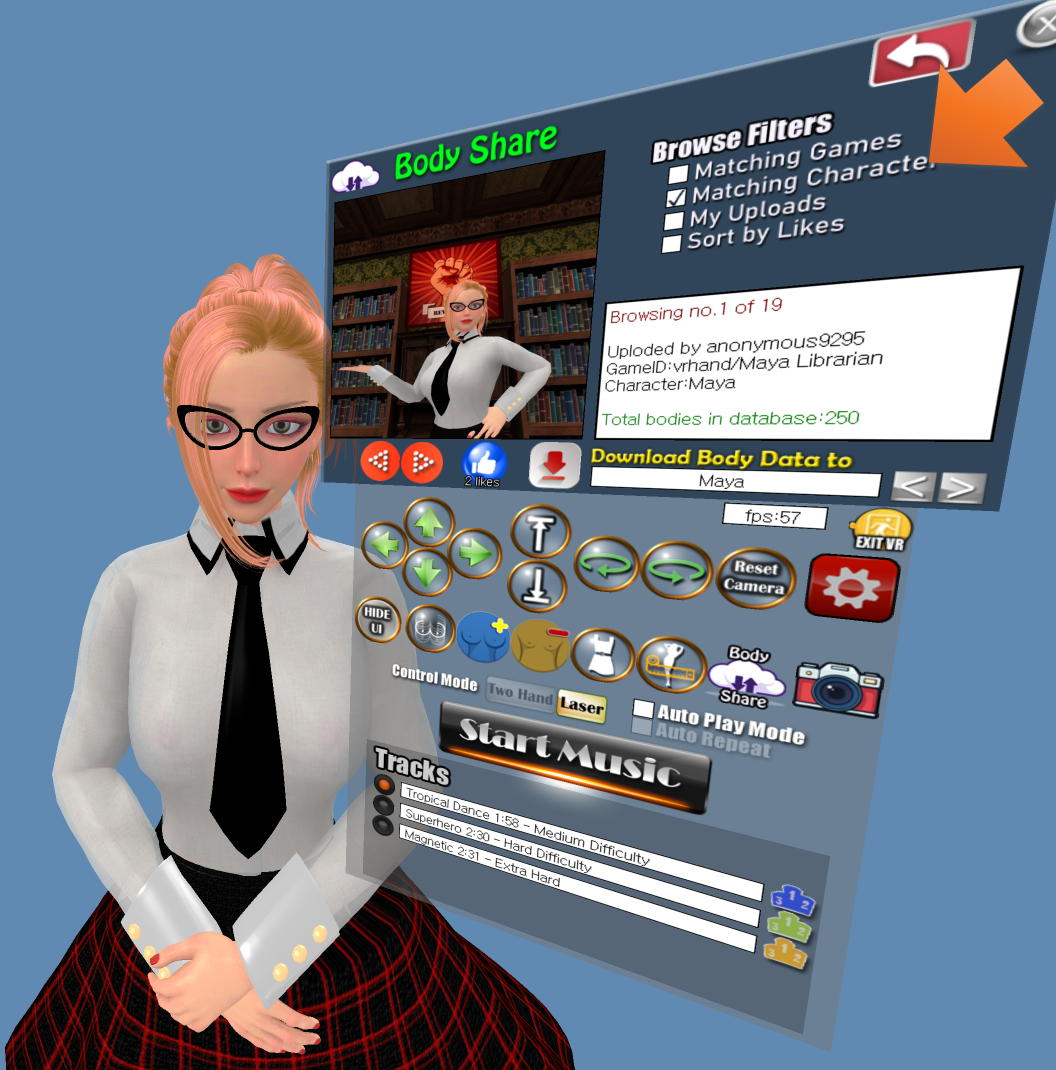 If you turn off "Matching Games" and turn on "Matching Character", you can browse all saves of the chosen character from all games.
*VRporn version's not going to have this feature. If any of you are stuck on yearly subscription, contact me personally. I can give you access to the newest versions. I have my contacts here