This feature is online on all Free Games.
This feature has no requirement of body change, has a better image quality. By all means, this is a better way to upload images.
Tips to get a better screenshot
1. Check the capture box.
2. Move closer to the character!
3. Left eye image is taken.
If you take a screenshot from your comfortable distance, the character will look too small.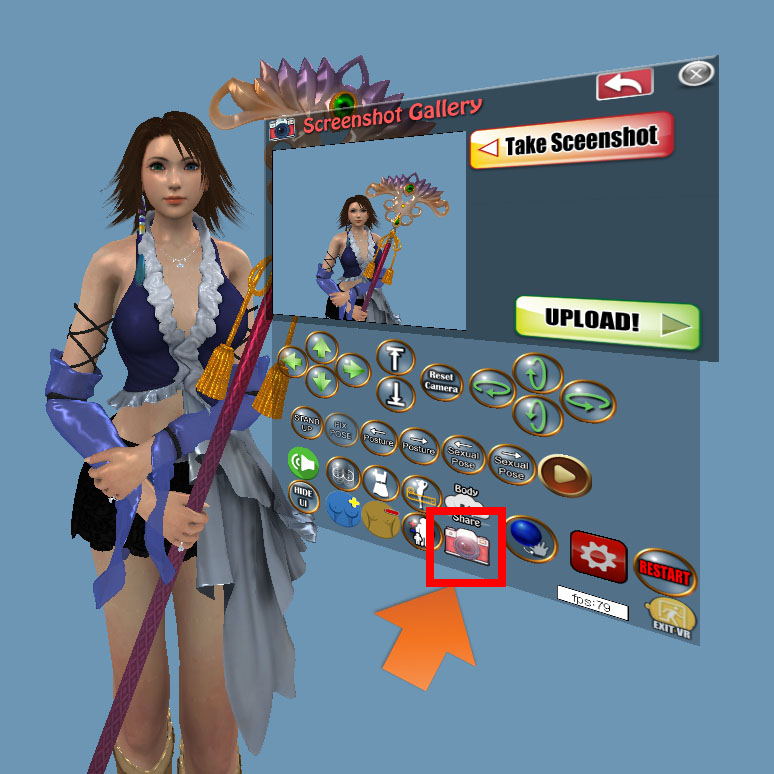 Screenshot Assist on Dance contents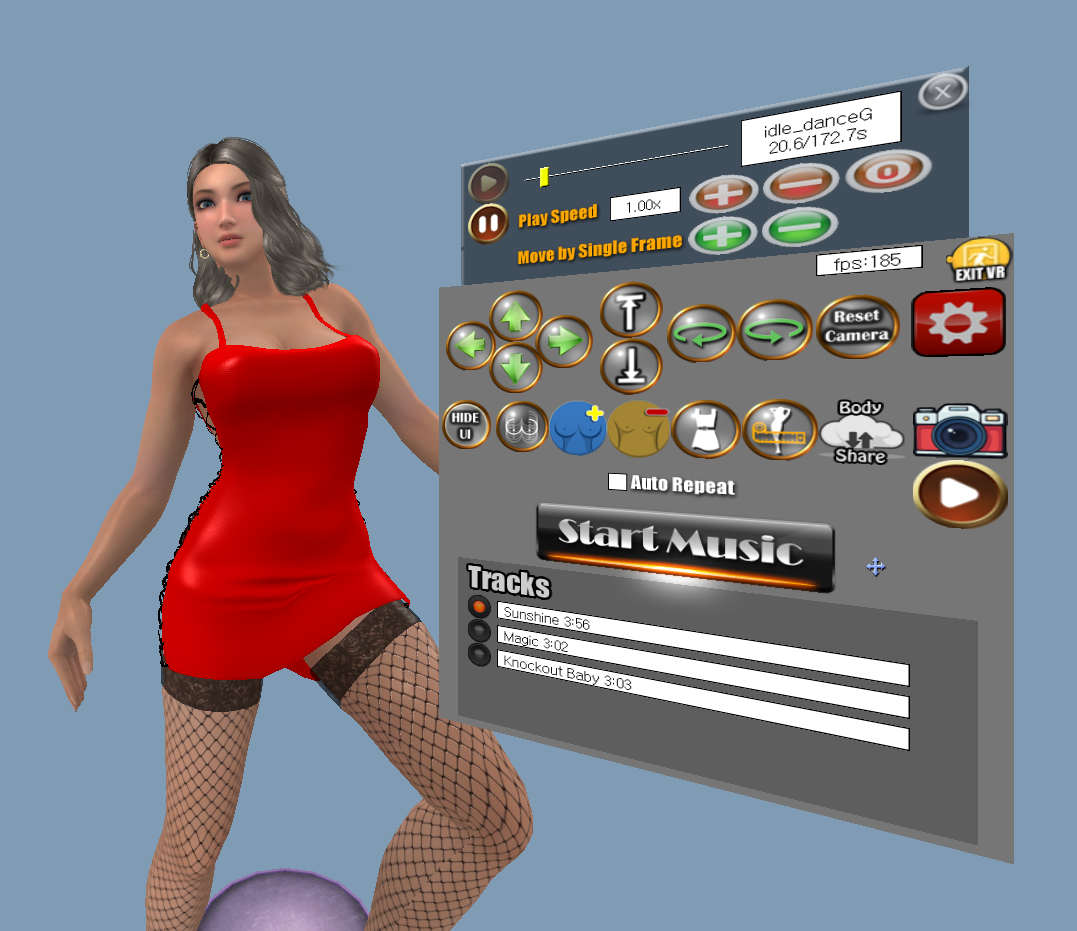 Poses on dance contents are very nice, but those are difficult to capture. I've added this menu for it. Especially the "Single Frame" movement buttons will be helpful.
There'll be a web gallery page to browse user images. An old friend of mine is working on that.
Body share and user screenshot will be more useful when we have the web gallery.