To use AR, run game using a separate AR link.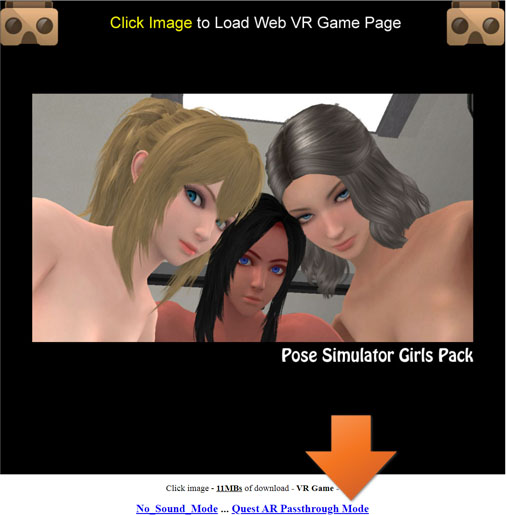 See the link?
(Full game users also have a similar link)
My impressions about Quest AR.
Honestly, I'm not impressed at all.  The problem's not the color. I won't get Quest pro for the color passthrough.
The lack of depth kills realism.
Shadow plays a very important role about realism in 3D.
In the smartphone AR Standing Girl, I used to draw fake shadows on the ground. It was okay because the girl was always standing on the ground.
But in this case, I've decided against it. Because users are going to put the girl on top of something most of the time, shadows will never match. It'll only kill what's left of its realism.
Its usefulness is going to vary among people. I suggest you make your own judgments.
Don't worry about privacy because your homes won't be visible in the screenshots.