*This feature is available to registered nicknames only.
Use this feature to upload private scenes to the scene share.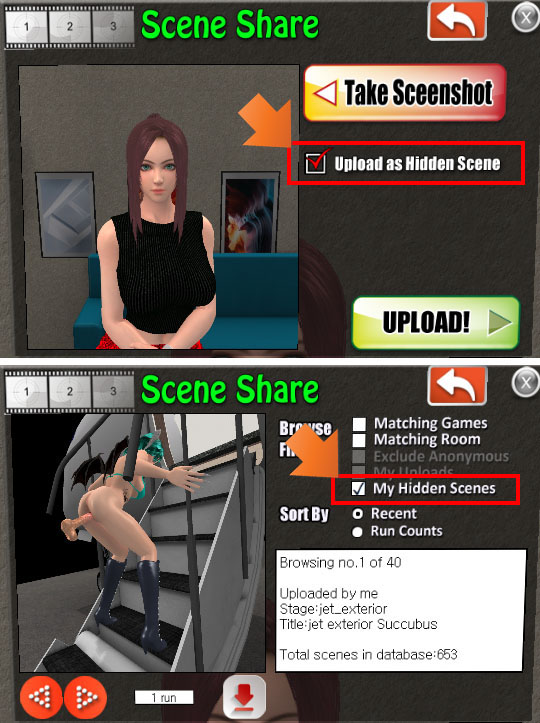 You can access your hidden scenes by checking "My Hidden Scenes".
Private collection is saved as cookies. There's no guarantee that you will keep your cookies indefinitely.
Hidden-scene-uploading can serve as a backup of your private collection.
If you want to display any of your hidden scenes, you can login to the web gallery and unhide them.
If you update a hidden scene, it will be kept hidden.
Lastly, database space is dirt cheap these days. I won't mind how many hidden scenes you upload.😉