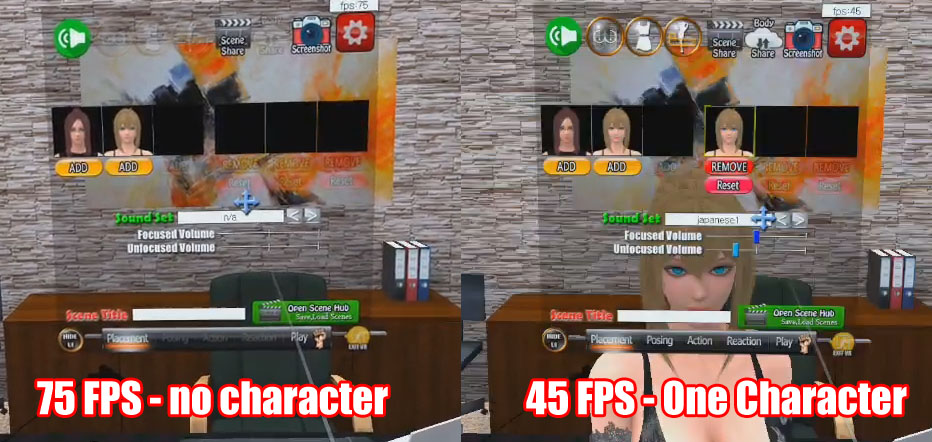 Do you guys notice that the menu is a huge frame rate killer?
With the next update, we'll see a big frame rate boost when the menu is on.
45 fps with no character becomes [75-80fps]
30 fps with one character and color change menu becomes [45 fps]
VR Hand Revolution games can use this upgrade, too. I'll update old games with this and AR support after Pose Simulator is completed.