AI Voice Demo Game (Open in Quest Browser)
WebXR Microphone Troubleshooting Guide
AI voice support is complete. Server is located in Dallas. Tell me about your experiences in the comment.
To use AI voice feature, activate speech function on the start screen.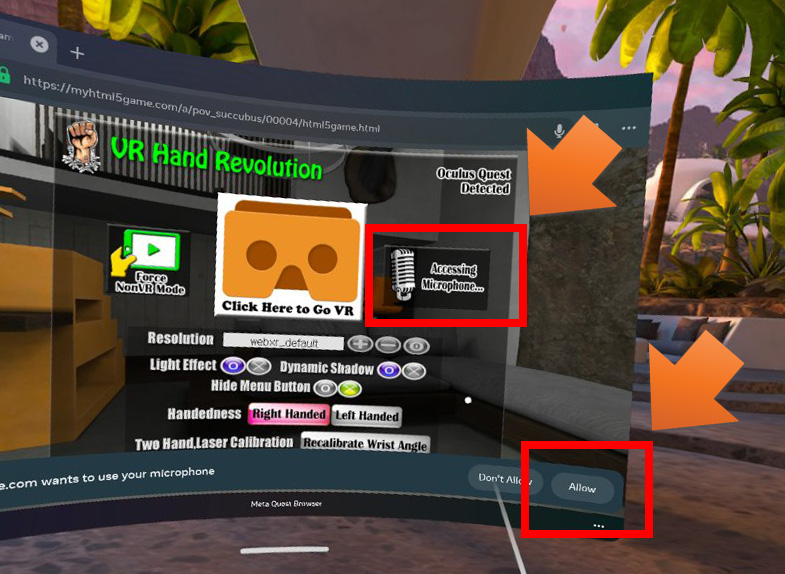 Voice Chat Demo in Quest
You can talk without the speech input box. (Note 3.2.1 next to the send button.) But I recommend you leave the Specch Menu on. Streaming or speech recognition fails often. You'd want to know what's going on.
Action Speech Demo
---
My thoughts(or skepticism) about AI
The worst part is latency. It takes up to 5 seconds to generate a conversation. It breaks the immersion. -> This issue is partly resolved by streaming. But sometimes a huge lag is still happening with streaming.
The second-worst part is the TTS. It never feels human, and it sounds stupid too often.
AI itself doesn't make a content in 3d games.
AI language model is more suited for text chat services.
This can still be effective as an advertising scheme. I'm mainly doing this for advertising purposes.